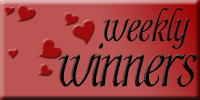 All animal photos taken at Longleat Animal Safari.

In a bit of animal life mirroring human life: We stopped to watch this camel family for a bit because the mom was being constantly hounded by her baby, who was continually trying to get between her legs to nurse, she kept walking away or pushing its head away with her hoof.... to which the baby (who really wasn't much of a baby) started biting it's mother's leg! All I could think of was when my kids were smaller and would creep around the floor where ever I stood, follow me when I moved, and then try to attach themselves to my leg and not let go.
Well, this is awkward.

My youngest turned four on Monday! I was hoping he would suddenly turn into a little adult, but he is still my snuggly little troublemaker that has terrorized the family for the last year and a half. Looks like we better keep our seatbelts on, this ride is possibly going to get even bumpier....
Grandma's gift just about made his head explode. Good thing there are 30 extra Lego heads contained in that box. :)
Making the cake almost broke me. Even though I know the higher fat content of butter over here can affect almost everything, I still get caught off-guard by some recipes. Like the recipe for the cake frosting, which ended up kind of separating once the cream was added (top left photo). It tasted delicious, but looked like a broken meringue only greasier. Ew. I ended up splitting the sheet cake into two layers and putting raspberry jam and the broken frosting there. Sadly, I had to just throw away the rest... I started over with another recipe that called for a bit of shortening, usually a great stabilizer; again, the frosting consistency was too soft, but at least looked palatable. So, instead of drawing in frosting, I melted some chocolate to make a bit of ganache and used that for the writing and used actual legos (built by CC and Destructo) to decorate the STAR WARS cake of his dreams. Oddly enough, I think this was the tastiest birthday cake I've ever made. The kids fought me for the last piece and I couldn't've been happier about that!
And one more thing, just in case you're not sure why there are all those signs in the drive-through safari lion & tiger enclosures.... you know, the ones that say keep your doors closed and windows up? This ought to clear things up for you:
All photos shot with Nikon D300.